United McGill & Family of Companies
United McGill Corporation was founded in 1951 in Columbus, Ohio, as a local sheet metal contractor and fabricator. Today, we are a national company that specializes in engineering, manufacturing, and field installation of many different construction and industrial products and systems. We design our products, adapt them to specific applications, and fabricate them. In many cases, we also provide installation, testing, and follow-up services.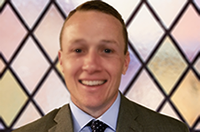 United McGill is a family-owned company whose president is Jared J. McGill. We are a medium-size company with annual sales of about $30 million. With headquarters in central Ohio, we have a nationwide team of more than 150 Associates.
We operate manufacturing plants in central Ohio and four other states. The Company has five operating subsidiaries, and each has been active for decades.
Benefits
The McGill family of companies offers a competitive salary and benefits package. Salaried Associates are eligible for the following benefits:
| | |
| --- | --- |
| Health Care Plan | Medical care, prescription drug card, dental care, and vision care coverage are provided for Associates and their dependents. |
| Life Insurance | Associates are provided life insurance coverage. Supplemental and dependent life coverages may be purchased by the Associate. |
| Disability Plans | The Company provides short term and long term disability benefits. |
| 401(k) Pay Deferral Plan | Associates may defer pay into the Plan on a before- or after-tax basis (Roth). For salaried Associates, the Company makes a matching contribution on Associate's deferrals. |
| Flexible Spending Account (FSA) | Associates may defer compensation on a pre-tax basis to pay for qualified health care and dependents care expenses. |
| Health Savings Account (HSA) | Associates may defer compensation on a pre-tax basis, if covered by a High Deductible Healthcare Plan (HDHP), to pay for qualified healthcare expenses. |
| Paid Time Off (PTO) or Vacation Time | Associates can accrue paid time off for vacation, sickness, and personal use. |
| Holidays | The Company provides eight paid holidays each year. In addition, after one year of service, salaried Associates are eligible for a floating holiday. |
| Employee Assistance Program (EAP) | The Company provides Associates and their dependents professional assistance in resolving personal problems or self improvement assistance. |
---
For more information on career opportunities contact the Personnel Services Department at:

personnel@unitedmcgill.com

United McGill Corporation
One Mission Park
Groveport, OH 43125

Contact: Staffing Coordinator
Phone: 614/829-1200
Fax: 614/829-1294